Il 25 Maggio presso la splendidaTenuta del Palagio si è tenuto un evento in collaborazione con Weddings in Tuscany.
An event in collaboration with Weddings in Tuscany was held on May 25 at the splendid Tenuta del Palagio.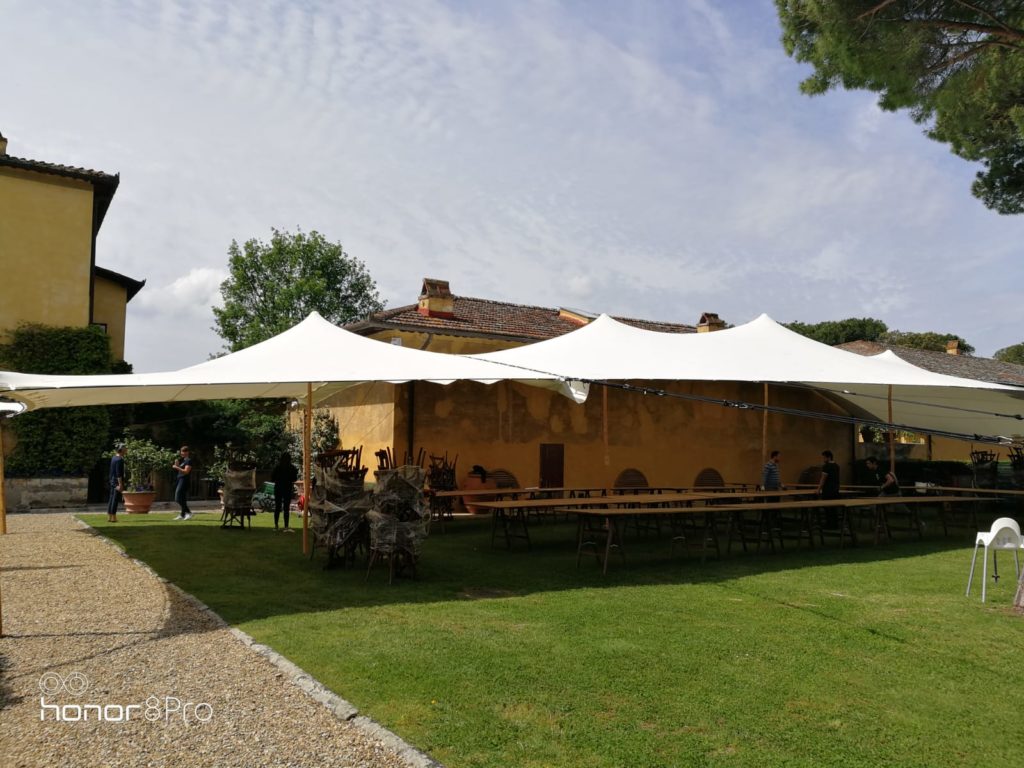 Abbiamo montato una grande tenda bianca per la zona cena. grande entusiasmo da parte di tutti!
We set up a large 26x 10 white tent for the dinner area. Great enthusiasm from everyone!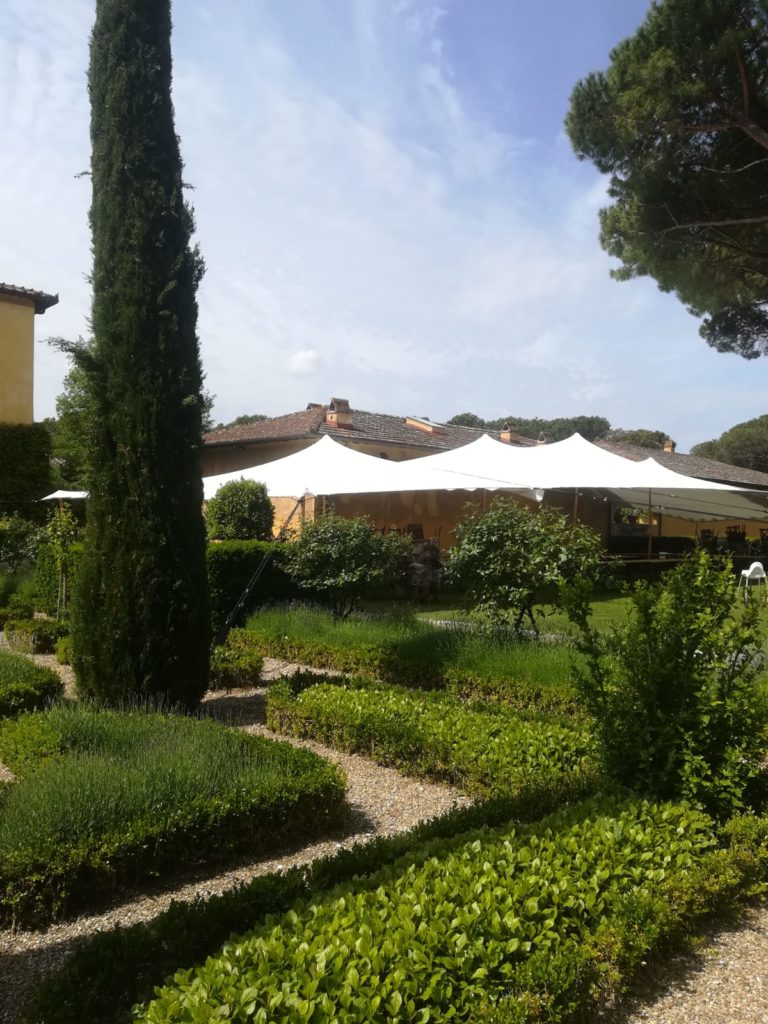 Immersa nel verde la tenuta ha fatto da cornice alla nostra grande tenda bianca che con le sue linee morbide ed eleganti si è inserita nell'ambiente in maniera delicata senza essere invadente anzi valorizzandolo!

Immersed in greenery, the estate was the setting for our large white tent which, with its soft and elegant lines, inserted itself into the environment in a delicate way without being intrusive, indeed enhancing it! !
Grande successo per l'evento e perfetta organizzazione!
Excellent success of the event and perfect organization.