A Monteriggioni in provincia di Siena, presso Il Borgo Stomennano nel cuore della Toscana dove si respirano profumi di storia misti a ricca vegetazione e patria del Chianti, Tentickle Italia è stata parte di questo meraviglioso matrimonio.
In Monteriggioni in the province of Siena, at Il Borgo Stomennano in the heart of Tuscany where you can breathe scents of history mixed with rich vegetation and the home of Chianti, Tentickle Italy was part of this wonderful wedding.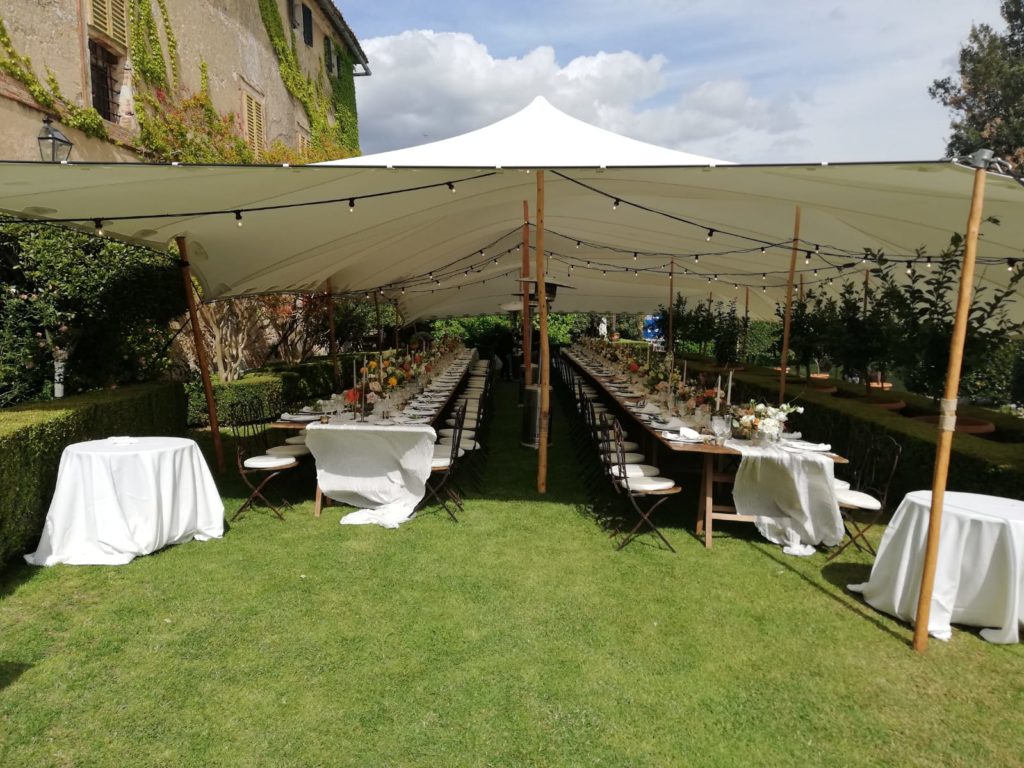 Una grande tenda bianca ha fatto da cornice ad un elegantissimo allestimento di Galeteo Ricevimenti
A large white tent was the setting for an elegant setting by Galeteo Ricevimenti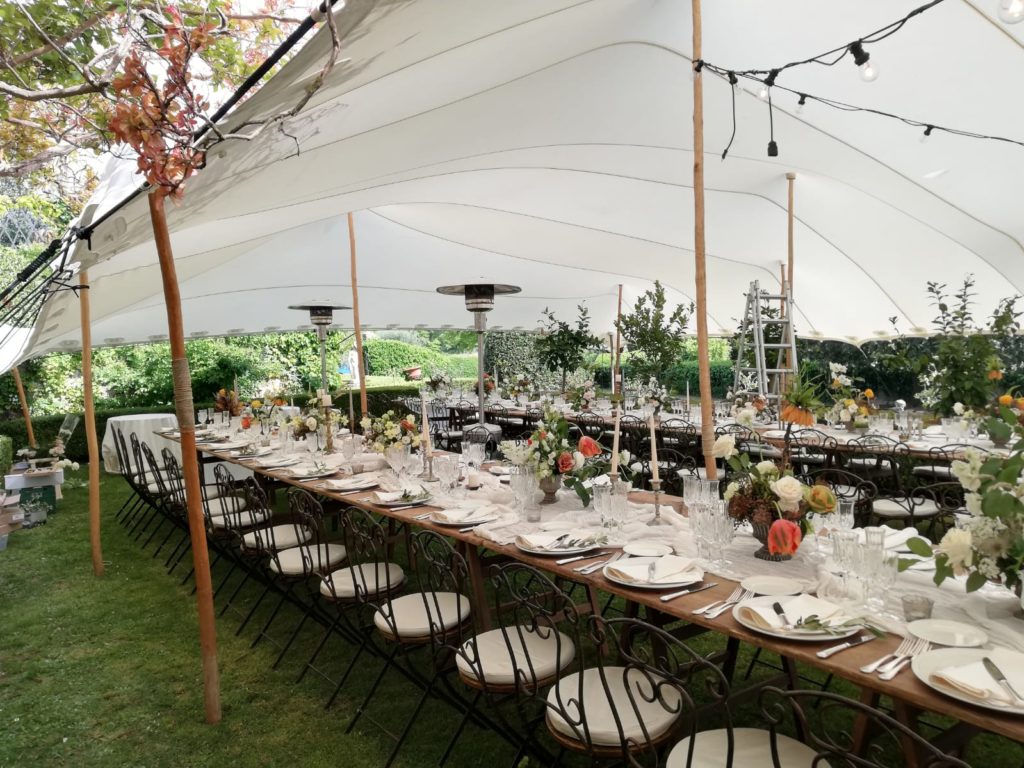 Elegante e impeccabile, come sempre, gestione dell'evento da parte di Weddings in Tuscany.
Elegant and impeccable, as always, event management by Weddings in Tuscany.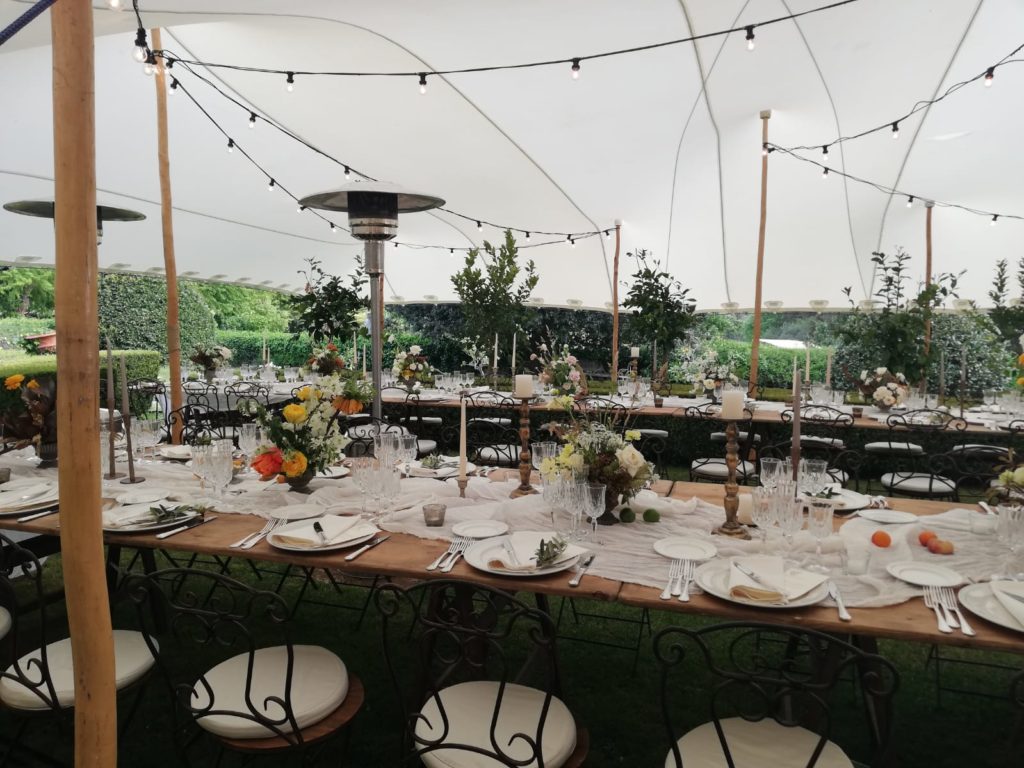 Per l'illuminazione gli sposi hanno scelto il tipo String Lights, catenarie luminose,completando ancora di più l'effetto de4lla tenda insieme all'allestimento.
For the lighting, the newlyweds have chosen the String Lights type, luminous catenaries, completing even more the effect of the curtain together with the setting.